Doug Pratt's DVD Third Edition Is Now Available!
Searchable CD-ROM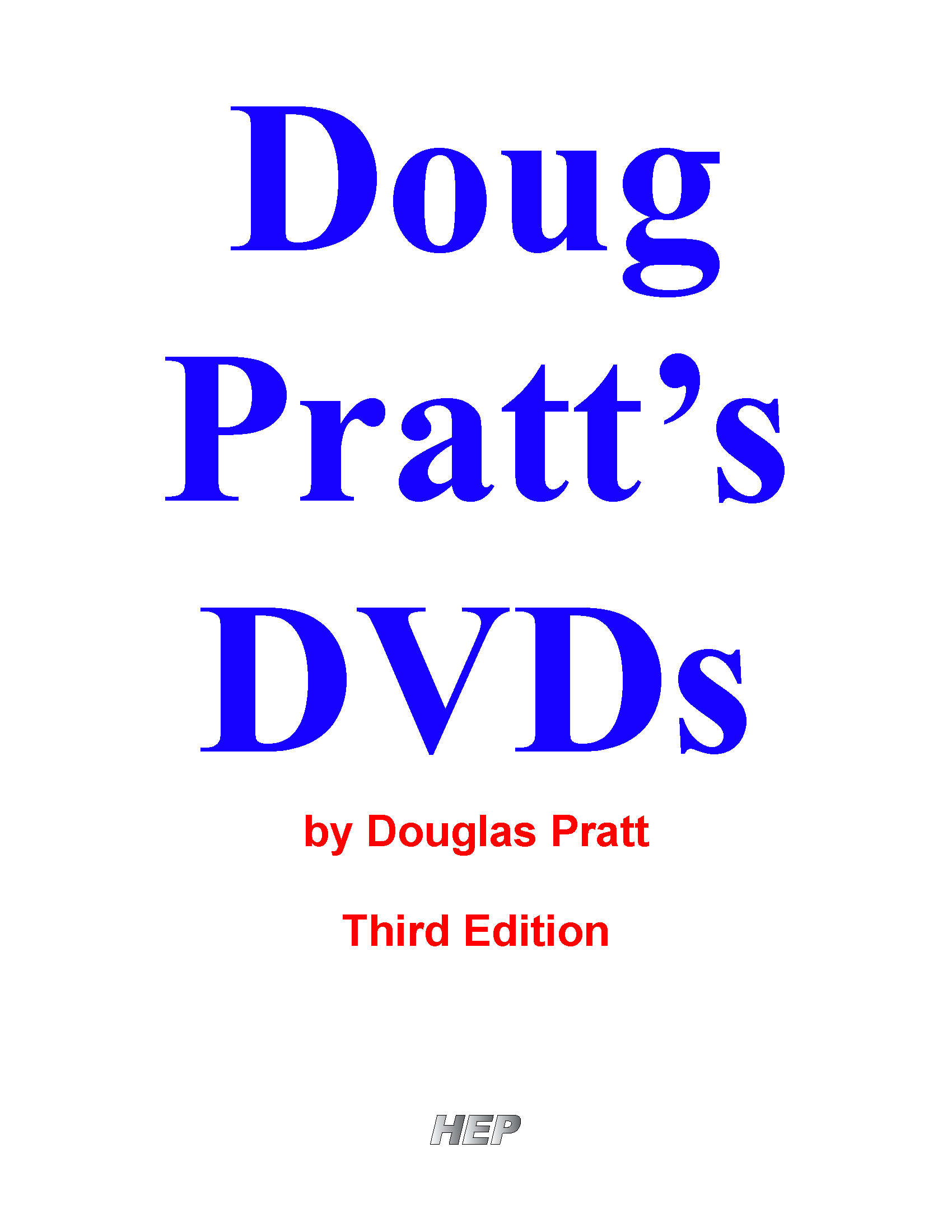 Doug Pratt's DVD Third Edition.

CD-ROM $26

Kindle edition $10

by Douglas Pratt
Available now!



The world's largest in-depth guide to the medium of DVD, listing more than 12,000 DVDs on the market, Doug Pratt's guide is likely to remain the best guide to films on DVD for a long time. Why? Because Doug is the most experienced journalist dealing with movies on disc. As the editor for twenty years of The Laser Disc Newsletter- now The DVD-Laser Disc Newsletter- and the author of Laser Video Disc Companion, Doug has seen it all.
Thousands of movies are now available on DVD-Video, and Doug Pratt has watched—and reviewed—nearly all of them.

DougĄ¯s witty and engaging commentary lets you know right away whether a DVD is worth investing in. He knows the technology cold and he tells you straight out how well the publisher has transferred the movie to the new medium (by dewanda at tf). He also provides useful insights on all aspects of the program content.

Doug Pratt's DVD is the ultimate DVD authority.



Go back to the DVDLaser Home Page