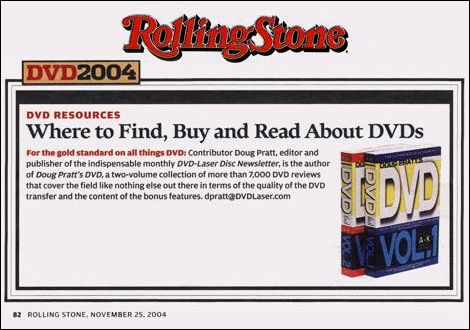 Doug Pratt's 400 Favorite Movies
Click here to subscribe to The DVD-LaserDisc Newsletter!
Check out Doug's mini-column in every issue of Rolling Stone.
Here is a sample.
Read Doug's "Ultimate DVD Geek" reviews at MovieCityNews.com
Check out the profile of Doug in Rolling Stone (October 17, 2002 issue, p 44). Click here to read the article.
Get reviews via email! Sign up for the FREE DVD-Laser mailing list!